Archive for the 'New York' Category
WEDNESDAY 4/18/18

 @RIVERDALE 

4:15PM

 GIRLS LACROSSE VS. DALTON
RIVERDALE
5250 Fieldston Road




Bronx

, NY 

10471
FRIDAY 4/20/18

 @FIELDSTON 

4:30PM

 

GIRLS LACROSSE VS. TRINITY
3901 FIELDSTON ROAD
BRONX, NY 10471
I'VE ATTACHED MAPS OF THE TWO FIELDS THAT SHOW YOU THE FIELD AND THE SPOT TO FILM FROM.
HERE ARE LINKS TO TWO LACROSSE GAMES FILMED AT THOSE FIELDS:

Please let me know if you're available for 

tomorrow

.
Painting ♦ Fencing ♦ Tiles ♦ Pavers ♦ Concrete ♦ Roof Repair ♦ Electrical Repair ♦ Plumbing Repair ♦ Custom Cabinetry ♦ Hardwood floor installation ♦ Custom-Built Decks ♦ Gutter Installation ♦ Bathroom remodeling ♦ kitchen remodeling ♦ Door & Window installation ♦ Exterior and Interior Stairs ♦ Basement Refinishing ♦ Custom Wood Design ♦ New Home Builder ♦ Duct cleaning & Replacement ♦ Floor refinishing ♦ Demolition ♦ Additions ♦ Driveways & Patios ♦ Attic Remodeling ♦ Basement Diggouts ♦ Custom Plastering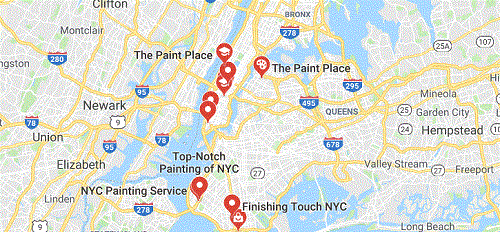 BeLegal Consulting Service New York USA .
Political asylim
Petition for Alien Relative ( Spouses )
Petition for Alien Relative ( Family )
Non Immigrant  Visas
Visitor Visa
Student Visa
Fiance Visa
Foreign Diploma Evaluation
Citizenship and Naturalization, citizenship exam preparation
Phone  347-372-6361
The Bay Democrats club had another great monthly meeting. Despite rainy, cold weather, club members came to listen to political updates, to participate in important discussion and to have a good time in a good company. It was nice to see many community leaders from different neighborhoods of the 45th Assembly district.
Bay Democrats welcomed Councilman Chaim Deutsch who talked about good work of his office and his work as new Chair of the Veterans Committee.
We listened to interesting and productive presentations of several Democratic candidates for Congress in 11th District (Staten Island and Southern Brooklyn): Michael De Cillis, Paul Sperling and Radhakrishna Mohan.
Brooklyn Civil Court Judges Steven Mostofsky, Lilian Wan, Michael Gerstein & Theresa Ciccotto (they are all running this year for State Supreme Court judicial seats) spoke about their legal work and community involvement.
Ross Barkan who is running for State Senate, talked about his vision for transportation improvements in Southern Brooklyn.
And all attendees had a chance to say a few words about themselves. It was wonderful to see such a diverse group of concerned and educated voters.
Ari Kagan, Brooklyn NY
US New York News
Fohole
Phone: (718) 954-5505
Fohole specializes in Nutrition & Supplements.
1605 Voorhies Ave Brooklyn, New York
Pain of losing… get ahead and do the best. And one day your chance came. Road to victory
New York Manhattan Watch the Times Square New Year's Eve Celebration Live