Archive for the 'Promotion NY' Category
Some information for http://hollywoodsmileny.com – Dental service in Brooklyn, NY
Dr. Oleg Lyalin, DDS
Phone 718-941-8800
Best Dental service at East Flatbush – Church Avenue, Brownsville, Utica Avenue , Linden Bulward , Prospect Lefferts Gardens , Crown Heights,
Clarkson Ave , East 49 STreet, Eats 50 Street Brooklyn NY

$1M On The Line For A Pair Of Russian Fighters On New Year's Eve at the Professional Fighters League Championship at Madison Square Garden


On New Year's Eve the Professional Fighters League will host its first Championship, where six world titles will be on the line along with six $1 million dollar checks. Welterweight Magomed Magomedkerimov and lightweight Rashid Magomedov will represent Russia as they take to the cage to lay claim to PFL titles in what will be one of the most extraordinary nights in mixed martial arts history. Don't miss your opportunity to support your countrymen LIVE at MSG! Come party with the PFL on New Year's Eve!
Magomed Magomedkerimov (ranked #3) with an undefeated record in the PFL this season will be fighting American, Ray Cooper III (ranked #1), also undefeated this season. Cooper has been a knockout machine throughout the season, going 4-0 with four stoppages, but Magomedkerimov has never been knocked out in his career. The fight should be a fierce duel with Cooper's amazing power and Magomedkerimov's quick footwork and six-inch reach advantage. Fans are sure to be on the edge of their seats as these two battle it out over five rounds to see who is crowned welterweight champion and becomes a MILLIONAIRE.
In the light weight division Rashid Magomedov (ranked #7) will square off with former training partner Natan Schulte of Brazil (ranked #1). Magomedov is the more accomplished fighter over his career and has put up an impressive 22-2-1 record while Schulte enters the fight at 14-3-1. The Russian lightweight is a master level striker who will test himself against his Brazilian opponent who is more of a grappler. In what should be another amazing championship fight, Magomedov had a brilliant chance to become a world champion and a bank a $1 MIlLION.
The Championship Event will start at 7 p.m. on Dec. 31 (doors open at 6 p.m.) in New York City at the Hulu Theater at Madison Square Garden. Tickets can be purchased directly at Ticketmaster and start at just $25! https://www.ticketmaster.com/pfl-mma-championship-new-york-new-york-12-31-2018/event/3B00554F0D348B33?CAMEFROM=CFC_MSG_WEB_PFL_BRIGHTONBEACHNEWS
It will be an action packed night and we can't wait to see you cheer on your fellow Russian's live as they become MILLIONAIRES and World Class MMA Champions.


Personal flying car from Marcus Leng of Blackfly
Communist and Progressive propaganda in USA .  How does  Putin's KGB   Progressive propaganda works.   The same like ir was 1970  – the same 2018 …   Yuri Alexandrovich Bezmenov ( Ю́рий Алекса́ндрович Безме́нов; 1939 – 1993), known by the alias Tomas David Schuman, was a Soviet journalist for RIA Novosti and a former  KGB informant who defected to Canada.
Video 
Communist and Progressive propaganda in USA .  How does  Purin KGB   Progressive propaganda works.   The same like ir was 1970  – the same 2018 …   Yuri Alexandrovich Bezmenov ( Ю́рий Алекса́ндрович Безме́нов; 1939 – 1993), known by the alias Tomas David Schuman, was a Soviet journalist for RIA Novosti and a former PKGBinformant who defected to Canada.
Video 
https://youtu.be/lgvZx0dIgZM
This week on Forbes Flash: Kylie Jenner tops list of highest-earning young celebs; Nasa plans to study Marsquakes with new probe; and CVS Chairman Larry Merlo talks about the pharmacy's purchase of Aetna.  FORBES VIDEO 
Ari Kagan –  New York  famous   Russian speaking TV personality,  journalist, District Leader and candidate for NYC Council about new De  Blasio  initiative fighting with  drug overdose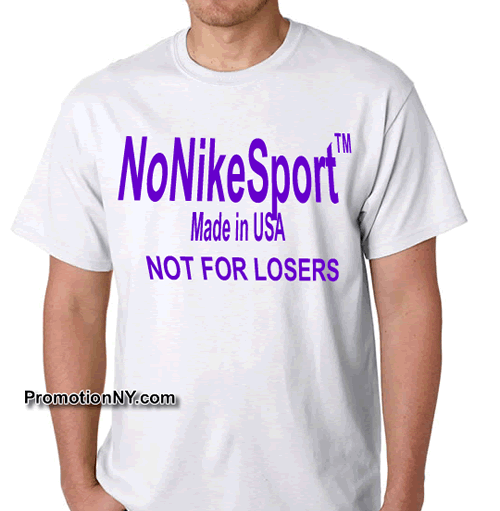 Not For Losers 
T-shirts collection from USA –   NoNikeSports  – Sportswear –  t-shirts, hoods. jackets,  sport shoes sneakers
NoNikeSports –  Made in USA