Checklist for Forming a New Club
Plan an organizational/interest meeting with other interested persons, located in a convenient meeting space.
Prepare the agenda and create a survey or interest sheet to learn the interests and needs of the constituency you plan to serve.
Promote your meeting by notifying interested persons via a press notice in the newspaper, contacts in support departments of area corporations, schools, and friends and neighbors.
Hold organizational meeting.
Survey attendees for their interests and needs.
Recruit volunteers for organizational committee to make initial recommendations.
Evaluate attendee surveys to determine focus of group.
Choose interim leaders.
Locate regular group meeting place.
Determine regular meeting date and time.
Plan for services or activities to offer at start.
Determine budget.
Establish dues based upon projected members and budget for services.
Plan programs for the first three to six months.
Follow up your plans with the attendees of the organizational meeting.
Advertise meetings.
Recruit members.
Organizational committee should recommend name, purpose, structure, activities, dues, and legal status.
Draft Constitution and Bylaws.
Hold meeting to approve organizational committee recommendations, approve Constitution and Bylaws, and elect officers.
Evaluate progress.
Ready for Manhattan Business Club ?
Magnificent loft-like 3 bedroom apartment.
43 West 64 Street, #8B
Central Park West

New York, NY 10023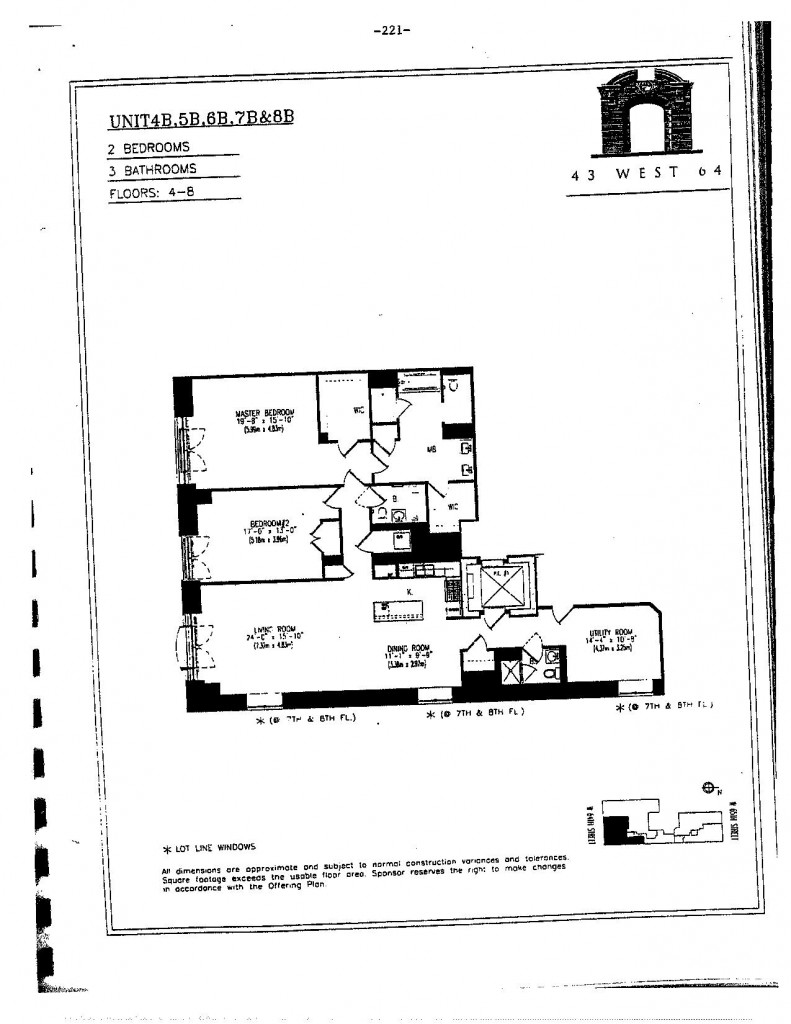 Location, Value, Size. Sophisticated & luxurious home ideally located just off Central Park West. With a Juliet balcony, is worthy of an Architectural Digest spread with vaulted ceilings. Ultimate luxury of old and the new together, 1/2 block from Central Park West, in the Heart of Lincoln Center. It has 2,331 unobstructed square feet, a huge living room (37′ 5″ X 15′ 10″) and dining area plus 3 spacious bedrooms, all of which face South with direct sunlight. These rooms feature barrel vaulted ceilings and floor to ceiling windows with French doors in both bedrooms and Juliet balcony in the living room. There are 3 full baths, including a massive master bathroom with marble floors and countertops, twin sinks, a 5ft. soaking tub and a separate glass shower! Brazilian Cherry floors in every room and 4 separate HVAC zones, the apartment also has a pantry, a washer and dryer and two walk-in closets in the master suite. A third room (16′ 10″ X 10′ 8″), has its own HVAC zone and is separated from the rest of the apartment by the entry way. The open kitchen, adjacent to the dining area, features high end and Viking appliances, Poggenpohl cabinetry, black slate countertops, and the island. The 5 star, Costa Kondylis designed renovation of a 1898 loft building has an elegantly appointed hardwood, stone and glass lobby and a gated porte cochere, for loading and unloading your car. This condominium has fabulous service – 24 hour concierge and doorman, plus security controlled elevators which open directly into the apartment. It is in the PS 199 school district. Truly, a magnificent home, with the ultimate NY luxury, space in all the rooms, plus a sought after location between Central Park and Lincoln Center in a unique UWS Luxury Condo Loft!
FEATURES:
Pet Policy Any Pets
Floors 13
Units 32
Laundry Yes
Exposures S
Views City View
Kitchen Type Gourmet
Kitchen Windows Yes
Bedrooms:
3
Full bathrooms:
3
Half-bathrooms:
0
Living Area:
2331 sq.ft.
Year Built:
2005
Type:
Condominium
Maint. Fee:
$3,029.37
Property Tax:
$906.54
Tax Year:
2010
Apartment
Amazing view from windows in living room.
Community place – residents can use this spot for party, meetings etc.
includes kitchen, move-thither, SPA
Exit from 3rd Floor – directly to Mandarin Plaza.
Exit from building to the Columbus Circle, Broadway, subway , Central Park.
Lobby. Art Gallery. famous boutiques, large food store in basement,
Barns and Nobel books store on the second floor
Time Warner Residence at
25 Columbus Circle, #58G
Upper West Side
New York, NY 10023
Map This Location
Price: $ 6,400,000
Enjoy park, city, and river views from the floor to ceiling windows in this 2 bedroom, 2.5 bath home. Priced at $6,400,000, this property represents the best value on the market at the Time Warner Center. Featuring 10′ ceilings, top of the line finishes, Miele washer/dryer, and luxurious master bath with deep soak tub, stall shower, this 1595 square foot property makes an ideal residence or pied-a-terre.
25 Columbus Circle is one of New York's premiere buildings, featuring white glove concierge service, health club, spa, pool, garage, roof deck, children's playroom, and conference room. In addition to the building's private amenities, residents enjoy some of the city's finest in entertainment, dining, and shopping, all just downstairs. The Time Warner Center is home to Jazz at Lincoln Center, the Stone Rose Lounge, Bouchon bakery, several fine restaurants including Avoce, Masa, Per Se, Porter House, Landmarc, as well as over 50 shops, including Whole Foods Grocery, Dean & Deluca, Godiva Chocolatier, Hugo Boss, Calvin Klein, TUMI, Tourneau, Wolford, Sephora, L'Occitane, Borders Books, Williams-Sonoma, and many more. The Time Warner Center is the ultimate five star living experience, unparalleled in luxury and convenience.
Bedrooms:
2
Full bathrooms:
2
Half-bathrooms:
1
Living Area:
1595 sq.ft.
Year Built:
2001
Type:
Condominium
Maint. Fee:
$2,600.00
Property Tax:
$2,200.00
Tax Year:
2010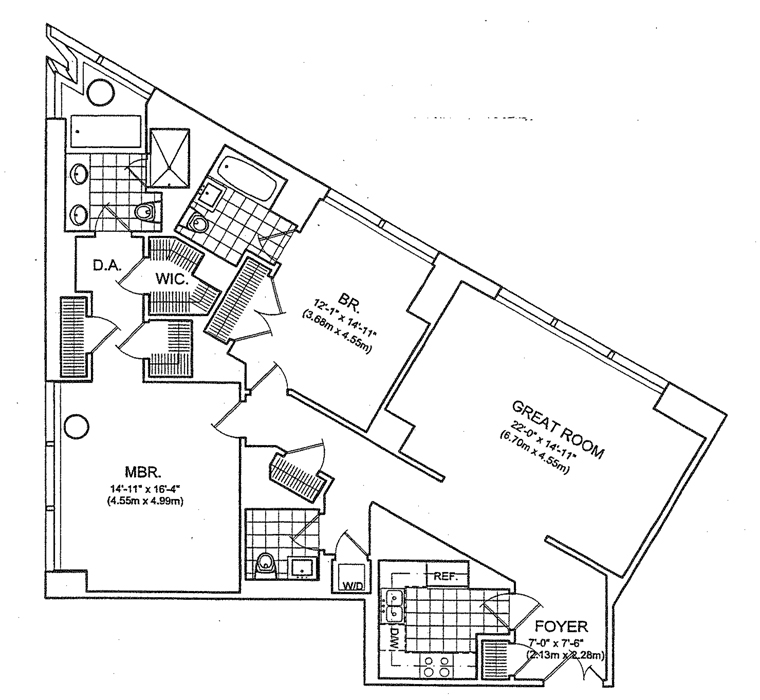 The best prices for Best Real Estate.
For more information call 1-212-889-1536 or send your request in online form below
Cellulite Therapy Midtown  Aug 2010 Google
35 Street, 34 Street, 36 Street, 5th ave, 6th Ave, 7 ave, 8 Ave, Madison Ave, Broadway , Park Ave.
Cellulite Solution Manhattan Midtown NYC
35 street, 36 Street, 34 Street, 33 Street, 5th ave, 6th Ave, Madison Ave, 7th Ave , Broadway , 37 Street. Manhattan, NYC. New York.  Nina
Cellulite Removal
Cellulite Removal Midtown  Ninass – cellulite reduction, cellulite treatment, anti cellulite programm, rid of cellulite, cellulite removal, cellulite solution, cellulite therapy, treatment for cellulite, new cellulite treatment, anti cellulite treatments, fat and cellulite reduction, body contouring, scar treatment.
Manhattan, Brooklyn, Queens, Bronx, Staten Island.
5th Ave, 6th Ave, Madison Ave, 33 Street, 34 Street, 35 Street, 36 Street, 37 Street, 38 Street  Midtown Manhattan NYC
Rid of Cellulite Manhattan NYC. Ninass Ad 2010 Aug
Rid of Cellulite Manhattan NYC
Manhattan, New York , 5th Ave , 4th Ave, 3rd Ave, Madison Ave,  Park Ave, 6th Ave, 7 Ave, 8 Ave, Midtown , West Side, East Side ares, 35 Street, 34 Street, 36 Street, 37 Street, 38 Street, 33 Street, 32 Street, 31 Street, 30 Street, Herald Square, Brooklyn, Queens, Staten Island.
Manhattan , NYC , New York  Anti Cellulite Program.
5th Ave , 4th Ave, Madison Ave, Park Ave , 3rg AVe, second Ave Area .  33. 32. 34. 35 Street . 36 Street. 37 Street.
We invite you to our DAY SPA because we have best quality and affordable pri
Make appoitment: http://ninasskincare.com
Lipomassage – Fat Reduction

$120.00

---



| | | | | |
| --- | --- | --- | --- | --- |
| LASER HAIR REMOVAL | MASSAGE NY | AESTHETIC FACIALS NY | SPA DAY PACKAGES NY | GC cellulite reduction |
Key work for Ninass site : cellulite reduction, cellulite treatment, anti cellulite programm, rid of cellulite, cellulite removal, cellulite solution, cellulite therapy, treatment for cellulite, new cellulite treatment, anti cellulite treatments, fat and cellulite reduction, body contouring, scar treatment, vein reduction, body massage, body wrap, massage midtown, massage therapy, day spa midtown, day spa manhattan, body wax, body waxing, spa massages, spa gift, day sap gift, day sap packages, best day spa, acne treatment, skin treatment, facial.
What is Design?
Design is the discipline of creating a new solution to a problem. You can design anything, from a web site to a stadium, a sales pitch, a recipe, a logo, a social media campaign, or a component for a machine. If the solution did not already exist, you have done design.
Every problem has its own unique requirements. If there is no existing solution to the problem, you have to make one. That's design. You look at what the thing needs to do, and use your imagination and experience to visualise something that does that.
You know a design is good when it achieves the result it is designed to deliver. The result you aim to achieve may be purely functional, measurable with hard data, or it may be an experience, which it's less easy to measure.
What is Graphic Design?
Graphic design is the creation of new solutions to problems within the medium of visual communication, either in 2D or 3D, on paper or digitally. The output is usually something that can be reproduced in order to deliver its objective many times.
Graphic design output includes logos, web site user interfaces, tattoos, sketches for fashion or industrial design, typefaces, print, animated characters, advertisements, flyers, movie credits, newspaper headlines, and designs for textiles. This is just a small part of what can be designed graphically. What they have in common is output that will be consumed through visual media.
What is Web Design?
Web design is the creation of a new solution to a problem in the web medium. It includes graphic design, because the output will be consumed through a visual medium. But it goes further than the purely visual. It stretches to incorporate every aspect of a web experience.
For example, choosing the right text contents for a web page is part of web design. This text may be viewed on search engine results, which is part of the user experience. And the position in the rankings of that result is also part of the experience, so I would argue that search engine optimisation is part of web design also.
Designing a web experience may incorporate some or all of the following list of disciplines. Some come under graphic design, others are broader design.
Logo design
User interface design
Copywriting
On-site SEO
Link-building
Social media promotion
Information architecture
Navigation design
Design for accessibility
HTML mark-up
Design for ease-of-use (usability)
Selecting content imagery
Flash animation
JavaScript coding of UI elements
Conversion rate optimisation
Pay-per-click advertising
The bottom line is that all these skills and activities can impact the success of a web site and the experience of using that site. This shows the breadth of the web designer's toolkit.
Anyone who only offers the graphic aspects is not a web designer. They're a graphic designer who is doing graphic design for web pages. And there's nothing wrong with that. But do not trust a person with only graphic skills to build your web site, and it will not be anywhere near as successful as it could be.
What Makes a Successful Web Site
For a web site to live up to its potential, it must attract the right audience, and in the right numbers. That means it must be optimised to be found for people searching for what the site offers, whether they find the site via organic (i.e. non-paid) search, through advertising, social media, or PR.
It must also be easy to use and compelling enough to engage and to keep people's attention. It must be easy for most people to read, even if they have a visual impairment or are accessing the site over a slow Internet connection or on a handheld device.
In addition, the site should be easy for everyone to use, regardless of disability, and should work on a range of devices. Otherwise, it will only reach a fraction of its possible audience, so it cannot reach its potential.
A successful web site must also sell. Every site has a purpose, which should be to generate action by the visitor. A site that sells is one that generates that action, whether it is to buy, to sign up, or just to read.
How will you know how well your web site achieves its goals, unless you measure them? So tracking traffic, the flow through funnels, and conversions, is all a part of web design. The intelligence this process generates will often stimulate you to look for new or alternative solutions that do a better job. This is sometimes called conversion rate optimisation.
If a web site does not do all these things, how can you say it has been designed? Is the whole site the product of a creative process with the purpose of creating the best possible user experience? Perhaps part of it has been. If the graphics have been designed to fulfill a purpose, but the search engine marketing, accessibility, usability, and conversion optimisation have not, you do not have a web design, you have some graphic design on the web.