New York Video from Church Music Festival November 18 2017
New Website  Boxing Times USA – sport digest  from New York –    Google and Bing promotion

MODERN ART IN LOS ANGELES FOR SALE
PAINTINGS, SCULPTURES & DRAWINGS.
MASTERPIECES. CONTACT (310) 614-8509
Biography of Patrick O'Brien.
 He was born in Los Angeles in 1969, and has been an artist all of his life. He studied art at UC Berkeley and still draws, paints, sculpts, writes, and makes lots of photographs.
Patrick O'Brien attended Loyola High School in L.A. where he studied drawing, photography, and ceramics. His grammar school art teacher was part of his inspiration to make art in the future. Patrick is also fascinated with learning about all kinds of subjects. He loves to garden, play backgammon, boogie board, and play tennis.
Patrick has shown his work since college in many galleries and cafes. He found that making art on his own time would create more wealth than working nine to five. During 2015 and 2016, Patrick spent time in Zagreb, Croatia making art the whole time. Now he's back in L.A. making art again. His work simply unfolds based on the materials at hand. He claims that his work is not meant to make a statement.
MODERN ART IN LOS ANGELES FOR SALE
PAINTINGS, SCULPTURES & DRAWINGS.
TOP EVENTS FOR FRIDAY, JUNE 9TH
Check Website     AVP Volleyball New York City Open Free
With this tournament being the only one in the Eastern Time Zone, in the nation's most populous city, and the first to occur after the unofficial start to summer (Memorial Day)- the New York City event will be a defining one on the 2017 schedule.
11:00am-11:00pm     Free Atomic Wings Grand Opening Free
Enjoy the sounds of DJ Reach, and specials like FREE French fries to the first 100 people and FREE waffle with any tender order through the entire weekend! Did we mention we're also raffling off a brand new mountain bike to one lucky guest!!

12:00pm-3:00pm     200 Naked People Painted in Times Square Free
Body Notes takes place on Friday, June 9th (rain date 6/10) in Times Square. Over 200 nude models will be painted for 3 hours in full public view followed by a photo shoot on the bleachers. Each person will have the saying of their choice painted on their front and back. The purpose of the event is to create a powerful expression of positivity and acceptance.
12:00pm-10:00pm     Free Tramezzini Cones at NYC Grand Opening $1
$1 cones (half sandwiches on top of a salad) for the first 50 customers on Friday and Buy One Get One Free cones and baskets throughout the weekend
4:00pm-8:00pm     MoMA Free Fridays Free
Enjoy a Complimentary Day Pass To The Museum of Modern Art (MoMA) This Week
5:00pm-8:00pm     Complimentary SPiN Rosé Happy Hour Free
Welcome The Summer Season With A Rosé Happy Hour At SPiN

5:00pm World Dog Expo $60
World Dog Expo is a unique, international, multi-media event that will fuse the thrill of a concert with the excitement of live dog sports. It will feature four distinct areas within the Meadowlands Exposition Center in Secaucus, NJ, just outside of New York City.
5:00pm-10:00pm     Latin Dance Festival in Bryant Park Free
Latin Festival is the grand finale of Dance Party, a series hosted and produced by Talia Castro-Pozo. Festivities start at 5pm and continue until 10pm.
6:00pm-2:00am     Beehive Free Concert at Northside Festival with Food/Drink Free
This June, during Northside Festival, we will be taking over The Well in Bushwick for a full night of music complete with bubbly drink specials courtesy of Polar Seltzer, a snack buffet from Harvest Snaps, backyard games, food trucks and honey bee decor.
6:30pm-12:00am Northside Rooftop show: Indie Shuffle / Papercup Music Presents $10
Indie Shuffle & Papercup Music Presents an official Northside showcase
7:00pm-8:30pm     Ceate your side hustle with Galaxy Tab 3 Panel Launch Comedians Entreprenuers and MORE Free
Join us at Samsung 837 to celebrate the launch of the new Galaxy Tab S3 as we introduce the Start Yesterday Campaign. Comedians Travon Free and Roy Wood Jr. speak with featured doers, makers, and entrepreneurs powering successful side projects with Samsung technology. Learn about how you can transform a side hustle into a successful company with the power and versatility of our latest Tab device, then mingle with like-minded thinkers and sports celebrities.

8:00pm     APA Presents Movies Under the Stars with FREE Popcorn: La La Land Free
Astoria Park Alliance is partnering with Benedict Realty Group (BRG) to present the Academy Award winning La La Land, as our first Spring movie screening in Astoria Park. APA Movie Night blankets will be distributed to the first 50 attendees along with free popcorn for all moviegoers thanks to APA's partnership with BRG.

8:00pm-10:00pm Movie Under the Stars: Rogue One: A Star Wars Story Free
Join NYC Parks and the New York City Mayor's Office of Media and Entertainment for a free film.
9:00pm-1:00am     AMNH One Step Beyond Party $
June's One Step Beyond evokes the sweet call of the summer. Featuring polyrhythmic percussion, hip-hop, house, and R&B blends, our guests Photay and Obey City are sure to get the house popping. Breakthrough artist TOKiMONSTA will also join you on your journey through the ethereal skies.
10:00pm Bohemian Beer Garden Silent Disco $20
Quiet Clubbing invades the famous Bohemian Hall Beer Garden for the 5th year in a row!
For viewing please contact Gene Panasenko genep@rutenbergnyc.com 631 332 2500
LOCATION
Address200 Clocks Blvd Neighborhood
DESCRIPTION
Unique and magnificent Nassau County Waterfront property, breathtaking views of Great South Bay! Hamptons life only 40 minutes away from Manhattan!
Exceptional property on almost two acres, truly one of a kind, waterfront on three sides with two large boat bays and space for up to two and a half dozen smaller boats, right across from the Exclusive Yacht Club.
Currently has a fully rebuilt house of 3721 sq. feet, 4 bedroom, 2 bathrooms, wide and tall windows with incredible vistas, huge entertaintment room upstairs offering breathtaking 360 degree views of the Great Sound Bay and the area. Beautiful kitchen with island and spacious dining room. Enormous 1,200 sq.ft sunroom! Plenty of space on the top floor allows for construction of several additional bedrooms and bathrooms.
Sizable lot leaves plenty of room for construction of additional waterfront Mansion, small marina, farm and garden.
Close commute by LIRR to Manhattan! Vicinity to the shopping mall, restaurants, local synagogue and child day care.
Priced at incredible $1,000,000! Absolute Must See!
The house on a 370×100 sq feet lot sells for $750,000
A 350×100 ft lot can be sold separately for $350,000.
Please contact Gene Panasenko at 631 332 2500 or
genep@rutenbergnyc.com
Price
$1,000,000
Ownership
Single Family
Block / Lot
1 / 1
Lot Size [W x D]
200'370"x
BUILDING FEATURES
Postwar
Gene Panasenko
Charles Rutenberg LLC
127 E. 56TH St, 4th fl.
New York, NY 10022
T. 212 688 1000, ext 920
C: 631 332 2500
genep@rutenbergnyc.com
Waterfront property Massapequa
http://www.rutenbergnyc.com/detail.aspx?id=69360TH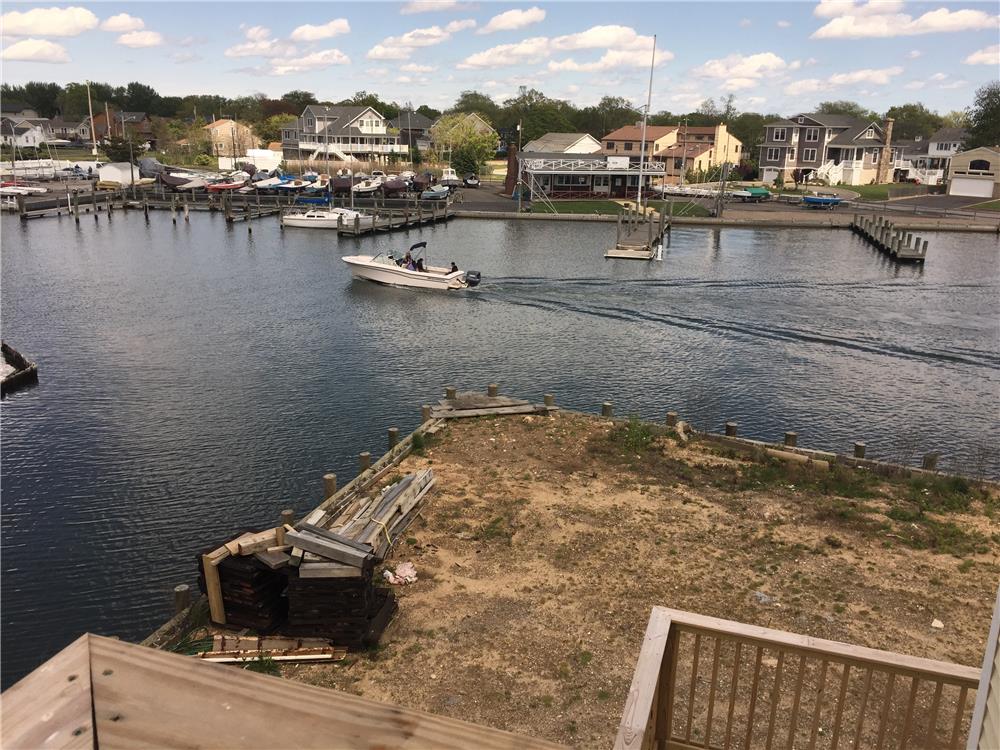 Unique and magnificent Nassau County Waterfront property, breathtaking views of Great South Bay! Hamptons life only 40 minutes away from Manhattan! Exceptional property on almost two acres, truly one of a kind, waterfront on three sides with two large boat bays and space for up to two and a half dozen smaller boats, right across from the Exclusive Yacht Club. Currently has a fully rebuilt house of 3721 sq. feet, 4 bedroom, 2 bathrooms, wide and tall windows with incredible vistas, huge entertaintment room upstairs offering breathtaking 360 degree views of the Great Sound Bay and the area. Beautiful kitchen with island and spacious dining room. Enormous 1,200 sq.ft sunroom! Plenty of space on the top floor allows for construction of several additional bedrooms and bathrooms. Sizable lot leaves plenty of room for construction of additional waterfront Mansion, small marina, farm and garden. Close commute by LIRR to Manhattan! Vicinity to the shopping mall, restaurants, local synagogue and child day care. Priced at incredible $1,000,000! Absolute Must See! The house on a 370×100 sq feet lot sells for $750,000 A 350×100 ft lot can be sold separately for $350,000. Please contact Gene Panasenko at 631 332 2500 or
Video Wedding – Family Event Middle Asian – Uzbekistan Wedding 2017 New York Rockefeller Center Manhattan …
Wedding Video Operators Videographer NYC – Video Promotion