Archive for the 'Business Club' Category
Russian Samovar New York Restaurant
Русский Самовар – русская чайная – ресторан  Манхэтен. Нью-Йорк
256 W.52nd Street,
New York, NY 10019
212 757 0168
Russian Samovar New York Restaurant
Best Russian cuisine in Manhattan  USA. Русский Самовар – русский ресторан в Нью-Йорке.
RussianTeaRoomNYC.com Russian Samovar – Русский Чай в Манхетене – Русская Чайная в Нью-Йорке.
150 West 57th Street
New York, NY 10019
Reservations: (212) 581-7100
Special Events: (212) 333-2970
Водочная в Нью-Йорке –  www.RussianVodkaRoom.com
Russian Vodka Room Manhattan NY
265 W 52 Street, New York City
212-307-5835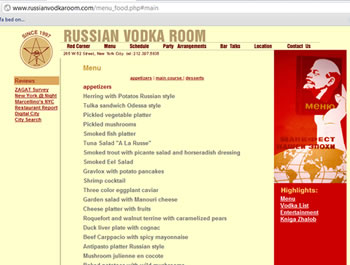 Business with Russia. We work with Russian Government organizations  for business and political  cooperation.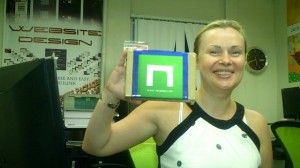 Ваше представительство в центре в центре Манхетена ( реальное подготовленный персонал, , проведение переговоров и предоставление адреса ) по приемлемой цене. Англо, русскоязычный персонал, рекламные возможности по привлечению клинтов и продвижению товаров и услуг, представительство бизнесов . Приглашаем к сотрудничеству туристические , сырьевые компании, оптовиков и розница . Business Promotion NY.com. переводы с русского и н а русский, проведение переговоров, интернет сайты и реклама для наших клиентов
1-347-733-7881
Заинтересованы в работе с туристическими компаниями в Бруклин, Квинсе , Бронксе, Стэтан Айленде.
Представители в городах – Москва , Киев , Санкт – Питербург , Минск,  Одесса, Харьков, Донецк, Ростов , Новгород  и пр. приветствуются.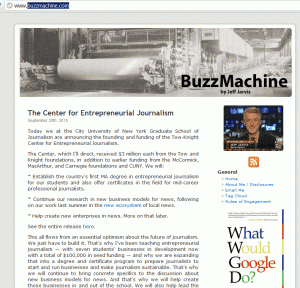 Buzzmachine.com and JEFF JARVIS
JEFF JARVIS, author of What Would Google Do? (HarperCollins 2009), blogs about media and news at Buzzmachine.com. He is associate professor and director of the interactive journalism program and the new business models for news project at the City University of New York's Graduate School of Journalism. He is consulting editor and a partner at Daylife, a news startup. He writes a new media column for The Guardian and is host of its Media Talk USA podcast. He consults for media companies. Until 2005, he was president and creative director of Advance.net, the online arm of Advance Publications. Prior to that, Jarvis was creator and founding editor of Entertainment Weekly; Sunday editor and associate publisher of the New York Daily News; TV critic for TV Guide and People; a columnist on the San Francisco Examiner; assistant city editor and reporter for the Chicago Tribune; reporter for Chicago Today. </p>
Business card design for Manhattan Fashion Magazine –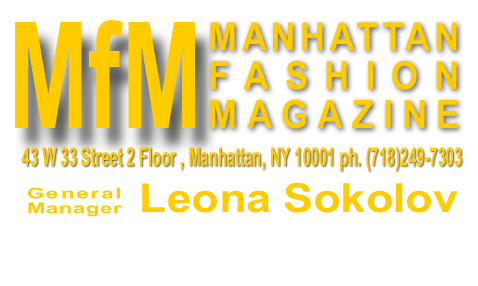 Business Plan Samples –
Executive Summary
The Group Publishing, Inc. (Group Publishing) is the publisher of "Artists In Business" magazine. The magazine, which has already printed an initial issue in July/August 1996 is directed at artists at all levels of business throughout the United States. The management of Group Publishing is targeting a total combined circulation of "Artists In Business" of 206,000 in year one, increasing to 310,000 by the end of year three. The magazine will be published bi-monthly with increased press runs throughout the first three years. Sample distribution, organizational sales, and direct mail to targeted lists of artists will be utilized to build subscriptions.
In addition, Group Publishing will market books via direct marketing and through established artist distribution channels. The direct marketing of Group Publishing books will be implemented through its magazine readership base.
Publishing is a high profit and high margin business. The key to success is successful marketing. The Group has a highly focused multi-dimensional sales and marketing plan to build its total circulation base quickly. The same channels and methods were utilized to establish a circulation of 500,000 in the first year for the Visionary Artist's periodical.
Successful execution of The Group's plan will produce sales revenues of $3.1 million in year one, $4.8 million in year two, and $6.4 million in year three. Net profit will increase steadily over the next three years.
The highlights of the business plan are illustrated in the following chart. Sales, margins, and net profit increase each year. The lowest margins occur in year one, reflecting the marketing costs of building the circulation base.
1.1 Objectives
The initial objectives of The Group are as follows:
To raise seed capital of $150,000 to ensure publication by month two and to establish a cash reserve to market subscriptions.
To have 90,000 subscribers by the end of year one through direct sampling and marketing.
To have an additional 50,000 subscribers by the end of year one through organizational sales.
To have 10,000 more two-year subscriptions sold.
To publish two 36 page issues initially with press runs of 50,000 promotional copies each.
To go to 48 pages by issue number three and increase press runs to 75,000 promotional copies.
Increase to 100,000 promotional copies in issues five and six.
Increase average ad page cost from $1,819 to $2,618 by the end of the first year.
To sell an average of 17.5 ad pages per issue throughout year one.
1.2 Mission
"Artists In Business" magazine is for the artist who is a worker at any level. The magazine has a commitment to be a platform to profile artists who are representing artistic vision in the marketplace and who can both encourage and provide role models to other men and women. Group Publishing, through its magazine, books, and editorial content, will be a vessel to inform artists about artistic principles in everyday business and will encourage interaction among artists as business people. Our mission is to promote the concept of "community" in the workplace.
1.3 Keys to Success
The keys to success are:
Attaining targeted circulation levels.
Controlling costs while spending the maximum on subscription marketing in year one.
Carefully monitoring response rates of all media executions.
Follow-on marketing of two to four book titles in the first year.
Attaining targeted advertising sales revenues.
Having quality editorial content in each issue.
Making all production and distribution dates in a timely fashion for each issue.
From – http://www.bplans.com/magazine_publisher_business_plan/executive_summary_fc.cfm
Read more: http://www.bplans.com/magazine_publisher_business_plan/executive_summary_fc.cfm#ixzz0yRTWOU21
_________________________________

Business pitch advice
For a step-by-step tour of pitching your business, check out Tim Berry's five-part article series on the art of the pitch.
Part 1: Be Specific & Concise
A clear, compelling business pitch starts with knowing what you want to say. What really matters …… ?
Part 2: Sell Yourself
Why you and not the other guy? What is it about your skills, experience, ideas, and approach that will make it all work?
Part 3: Sell Your Offering
This is the heart of your pitch: what do you offer, what problems or needs does it address, and who is going to want it?
Part 4: Close the Deal
Seal the deal with a strong finish and a compelling call to action. This is standard sales work: it's time to ask for the order..
Part 5: Nail Your Delivery
Worried about choking? Practice your pitch until it's solid, post it on our site, and get feedback right away to improve it.
Checklist for Forming a New Club
Plan an organizational/interest meeting with other interested persons, located in a convenient meeting space.
Prepare the agenda and create a survey or interest sheet to learn the interests and needs of the constituency you plan to serve.
Promote your meeting by notifying interested persons via a press notice in the newspaper, contacts in support departments of area corporations, schools, and friends and neighbors.
Hold organizational meeting.
Survey attendees for their interests and needs.
Recruit volunteers for organizational committee to make initial recommendations.
Evaluate attendee surveys to determine focus of group.
Choose interim leaders.
Locate regular group meeting place.
Determine regular meeting date and time.
Plan for services or activities to offer at start.
Determine budget.
Establish dues based upon projected members and budget for services.
Plan programs for the first three to six months.
Follow up your plans with the attendees of the organizational meeting.
Advertise meetings.
Recruit members.
Organizational committee should recommend name, purpose, structure, activities, dues, and legal status.
Draft Constitution and Bylaws.
Hold meeting to approve organizational committee recommendations, approve Constitution and Bylaws, and elect officers.
Evaluate progress.
Ready for Manhattan Business Club ?