web site programming from New York
web-site programming, update, web-site repair or reinstalation internet programm , such as : SimpleScripts,
Backups ,    Mozy Backups  Blogs,  WordPress Themes , WordPress    b2evolution Textpattern NucleusCMS   Geeklog
Online Internet Business Tools
VoIP Phone Services, Voice over IP Services for Home/Office
Classifieds – Noah's Classifieds
Client Management
QuickBooks  Manage Clients, Invoices, and More
SugarCRM ,  Simple Invoices Content Management Joomla ocPortal
Drupal MODx
e107 Mambo XOOPS PHP-Nuke
phpwcms eCommerce ShopSite Robust yet Simple Shopping Cart
PrestaShop  CubeCart  OSCommerce  Zen Cart  AgoraCart   OpenCart   TomatoCart
Internet Education web programming and scripting
Moodle   Forms and Surveys   LimeSurvey
phpFormGenerator  AdvancedPoll   Forums
Simple Machines Forum
phpBB  bbPress   PunBB   Vanilla Forums
Groupware      Tiki Wiki CMS Groupware
Guestbooks    GBook   Lazarus
Help Center    osTicket   Help Center Live   Crafty Syntax Live Help
Live Chat      phpFreeChat   Chat
Mailing Lists    iContact
Advanced Email Campaigns
Dada Mail   phpList
poMMo
Photo Galleries
Coppermine   Gallery   Zenphoto     Pixelpost  4images
Project Management  – ONLINE PROJECT MANAGEMENT
BaseCamp
Project Collaboration, Any Size
Mantis   PHProjekt  RSS  Gregarius  SimplePie
Social Networking
BuddyPress Pligg Statistics Piwik
Utilities ExtCalendar phpMyFAQ WebCalendar PhpGedView GCount Webmail Roundcube Website Builders
Trendy Site Builder   concrete5 BasicPages
Wiki
MediaWiki WikkaWiki DokuWiki PmWiki
43 W 33 Street, 2 Floor 202B  New York, NY 10001  – Call for appointment 1-347-733-7881
Our office on the Map . Pls, fill out this order form :
Video advertising New York – Advertising agency New York NY
Advertising on Manhattan, Brooklyn, Queens, Staten Island, Bronx TV
Make order – Manhattan – 212-889-1536;
Brooklyn – 347-578-2643
Magazine , TV Show, Outdoor advertising  Agency NY
ChanceTV and Ilana Eberson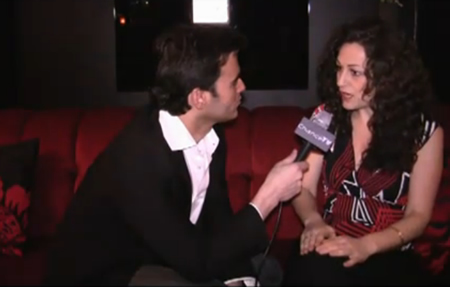 Organizer "The New York City Business Networking Group" Ilana Eberson interview for ChanceTV
Web design names. New York Manhatan Brooklyn Queens Staten Island Bronx location
Internet web sites for free ,  low cost web-sites same day from our Manhattan Location – 43 W 33 Street Manhattan New York NY 10001 . Call 1-347-733-7881 for appointment.
________________________________________________________
web-designernyc.com   web-designersnyc.com
A solar cell New MIT-developed materials make it possible to produce photovoltaic cells on paper or fabric, nearly as simply as printing a document.
<iframe width="640″ height="510″ src="http://www.youtube.com/embed/5wBVktT9X08?rel=0″ frameborder="0″ allowfullscreen></iframe>
Almost as cheaply and easily as printing a photo on your inkjet, an inexpensive, simple solar cell has been created on that flimsy sheet, formed from special "inks" deposited on the paper. You can even fold it up to slip into a pocket, then unfold it and watch it generating electricity again in the sunlight.
he new technology, developed by a team of researchers at MIT, is reported in a paperin the journal Advanced Materials, published online July 8. The paper is co-authored by Karen Gleason, the Alexander and I. Michael Kasser Professor of Chemical Engineering; Professor of Electrical Engineering Vladimir Bulović; graduate student Miles Barr; and six other students and postdocs. The work was supported by the Eni-MIT Alliance Solar Frontiers Program and the National Science Foundation.
The technique represents a major departure from the systems used until now to create most solar cells, which require exposing the substrates to potentially damaging conditions, either in the form of liquids or high temperatures. The new printing process uses vapors, not liquids, and temperatures less than 120 degrees Celsius. These "gentle" conditions make it possible to use ordinary untreated paper, cloth or plastic as the substrate on which the solar cells can be printed.
http://web.mit.edu/newsoffice/2011/printable-solar-cells-0711.html
<iframe width="640″ height="510″ src="http://www.youtube.com/embed/5wBVktT9X08?rel=0″ frameborder="0″ allowfullscreen></iframe>
Продажа рекламы в США – специальные цены и условия для русскоговорящих клиентов
Реклама на телевизионных каналах Нью-Йорка и других городов США, наружная реклама на транспорте (  метро, автобусы, остановки , паром )  , на постерах в том числе на Таймс Сквер, в печатных изданиях и локальных интернет ресурсах.
Видео сьемка рекламных роликов и видео материалов под заказ в Нью-Йорке – Манхэттен, Бруклин , Квинс, Стейтен Айленд, Бронкс , Нью-Джерси
1-212-889-1536  PromotionNY

Продажа рекламы в США – приглашаем к сотрудничестве рекламные агенства
43 West 33 Streetm 2 Floor. New York NY 10001
Мы американское рекламное агенство ,
находящееся в центре Мидтауна Манхэттена Нью-Йорк.
Русския язык один из языков нашего бизнеса ,  поэтому для
наших потенциальных партнеров и клиентов из стран
бывшего советского союза  это удобно и позволяет нам работать
с успехом и выгодными ценами для наших клиентов на территории
США итак и  за рубежем.
Мы проводим рекламу на наших телевизионных телепрограммах
в Нью-Йорке и других городах США, постановка Шоу и выставок,
проведение семинаров.  Комплексная реклама и продвижение
товаров и услуг на территории США –
это наш основной бизнес.
Мы всегда рады новым клентам и парнерам.
Мы заинтересованы в представительстве нашего бизнеса
в различных регионах.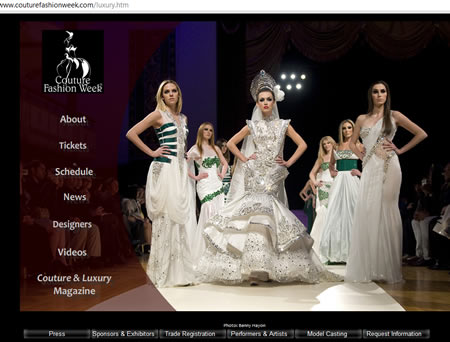 couturefashionweek.com show beauty website
Couture Fashion Week New York
September 16-18, 2011
The Waldorf Astoria, Grand Ballroom, New York City
Schedule subject to change.