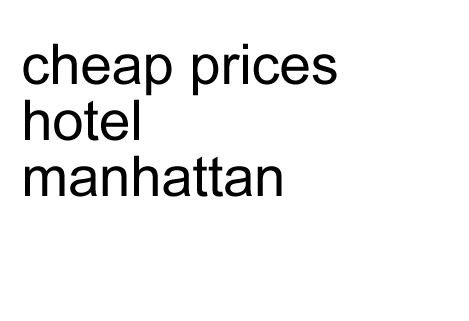 Discount prices for holels in NYC.
One, two, tree, four stars hotels
Cheap New York City Hotels
Stay within your vacation budget by staying at one of these budget hotels
One of the best bargains at this well-located Chelsea hotel is the quad room, which accommodates up to four guests for $155-395 a night. Conveniently located to several subways and good nightlife and dining options, each room in this hotel has a private bath, cable television, and goose-down pillows. Rates include continental breakfast served beginning at 7:30 a.m.
Address: 204 W. 23rd St.
Telephone: 866-929-9353, 212-929-9353
Neighborhood: Chelsea
Subway: 1 to 23rd Street
Price Range: $99-425
Website: http://www.chelseasavoynyc.com/
Courtesy of the Colonial Inn
Housed in an 1850s townhouse, the Colonial House Inn welcomes both gay and straight visitors. Continental breakfast, a rooftop patio and an internet kiosk are available for guest use. Economy and standard rooms have shared baths; deluxe rooms have private baths. Sink, cable TV, and some rooms have fridges and/or fireplaces. Some of their rooms can accommodate groups of up to five travelers.
Address: 318 W. 22nd St
Telephone: 800-689-3779, 212-243-9669
Neighborhood: Chelsea
Subway: C/E to 23rd Street
Price Range: $130-375
Website: http://www.colonialhouseinn.com
All rooms at this downtown New York City hotel offer cable TV and private baths. It's well located for visitors who want to explore downtown New York City, and the subway is located just across the street for guests who want to further explore the city. Rooms with two double beds offer a great deal at $199 for groups of four traveling together.
Address: 95 West Broadway
Telephone: 888-895-9400, 212-566-1900
Neighborhood: Tribeca
Subway: 1/2/3 to Chambers St
Price Range: $159-259
Website: http://www.cosmohotel.com/
Heather Cross
Well situated for visitors who want to explore downtown New York City, the GEM Hotel SoHo offers some nice features for that you don't find in all cheap hotels in New York City including free wi-fi, free bottled water, private baths, iPod docking stations and in room coffee makers. Their duo-double rooms can accommodate four guests, making it a particularly reasonably priced option for groups, but be aware that the rooms are small, despite the perks.
Address: 135 E Houston Street (between 1st & 2nd Avenues)
Telephone: 212-358-8844
Neighborhood: East Village/Lower East Side
Subway: F/V to 2nd Avenue
Price Range: $149-299
Primarily frequented by European and Asian guests, this New York City hotel offers a fun, funky vibe and clean rooms for a great price. Most rooms offer private baths, but there are also some dormitory-style accommodations. Available suites are great for families & groups. Be sure to check online for specials.
Address: 7 East 27th St.
Telephone: 212-545-8000
Neighborhood: Murray Hill
Subway: 6, R/W to 28th Street
Price Range: dorms: $39-59, private rooms: $109-359
Website: http://www.gershwinhotel.com/
Courtesy of The Jane Hotel
If you're looking for style in a budget hotel, the Jane Hotel might be a good choice. Of course, everything comes with a trade-off, so you'll have to be willing to tolerate tiny accommodations, shared co-ed bathrooms and a location near the West Side Highway. All that said, it's a great choice for visitors on a budget looking for a downtown location — you're in the West Village and close to the Hudson River Park. All cabins are just 50 square feet; standard cabins ($99) accommodate one guest and bunk bed cabins ($125) accommodate two. Captain's Rooms ($250) have private bathrooms, full, queen or king beds, views, and more.
Address: 113 Jane Street
Telephone: 212-924-6700
Neighborhood: West Village
Subway: A/C/E to 14th Street
Price Range: $99-250
Website: http://www.thejanenyc.com
If you don't mind shared baths, this West Village hotel offers great value in a great neighborhood. Rooms feature tvs, phones, robes and sinks, with full baths available in the hall. Continental breakfast is included and there are shared kitchenettes on every floor.
Address: 27 West 11th St.
Telephone: 212-989-9333
Neighborhood: West Village
Subway: A/C/E, B/D/F/V to West 4th Street
Price Range: $90-165
Website: http://www.larchmonthotel.com
The nyma, The New York Manhattan Hotel is a well-appointed and well-located New York City hotel for the price. Free WiFi access and continental breakfast; all rooms have private baths, cable, & coffee makers.
Address: 6 West 32nd St
Telephone: 800-567-7720, 212-643-7100
Neighborhood: Garment District/South Midtown
Subway: B/D/F/V/N/R to 34th Street
Price Range: $139-329
Courtesy of The Pod Hotel
If you can get past the small rooms (and shared baths in the single/bunk pods), The Pod Hotel's location, atmosphere and amenities may appeal to you. The location is safe and convenient with easy subway access, as well as walkability to some popular midtown museums, Fifth Avenue and Rockefeller Center. Rooms feature mp3 docking stations, dimmer lighting, free WiFi, and LCD TVs.
Address: 230 East 51st St.
Telephone: 212-355-0300, 800-742-5945 (US Toll-Free)
Neighborhood: Midtown East
Subway: 6 or E to 51st Street
Price Range: $129-309
Website:http://www.thepodhotel.com
Information from http://gonyc.about.com/od/hotels/tp/topcheaphotel.htm
9 Cheap New York City Hotels