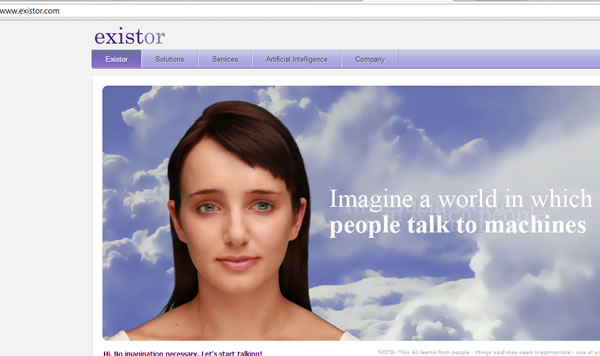 About Evie
There are no limits. Artificial Intelligence is communication. Natural language is universal.
Evie was created by Existor.
Evie is an Electronic Virtual Interactive Entity. :
Existor Ltd, London
Email info@existor.com
Call +44 20 8948 2546 or mobile +44 7917 702295
Write to 109 Gloucester Place, London, W1U 6JW, UK
Existor Russia Ltd, St Petersburg
Email to Ilia Zaitsev at ilia@existor.com
Call +7 921 948-29-27
Robot without body ? Nice for customer service.