UNIVERSE PROMOTIONS – MANHATTAN, NEW YORK
Introducing Universe Promotions: Your One-Stop Manhattan Printing and Marketing Solution! ?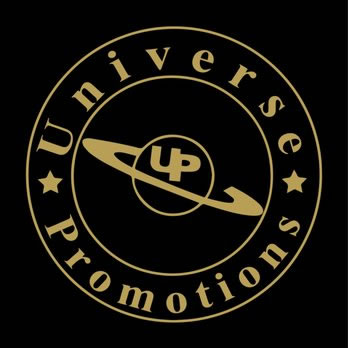 Are you ready to elevate your business with eye-catching prints and powerful marketing materials? Look no further than Universe Promotions, your trusted Manhattan-based partner for all things print and marketing. Our galaxy of services is designed to make your brand shine in the crowded New York marketplace!
Our Universe of Services
? Business Cards: Leave a lasting impression with professional, customized business cards that reflect your brand identity.
? Menus: Showcase your culinary delights in style with our beautifully designed menus that are sure to tantalize taste buds.
? Flyers & Postcards: Get your message across loud and clear with vibrant flyers and postcards that grab attention.
? Banners & Signs: Make a bold statement with banners, signage, and billboards that stand out in the bustling cityscape.
? Receipt Books & Stickers: Keep your business organized with custom receipt books and branded stickers that leave a mark.
? Letterheads & Envelopes: Create a professional image with personalized letterheads and envelopes that reflect your brand's integrity.
? Door Hangers & Magnets: Catch your customer's eye with door hangers and magnetic marketing materials that stick around.
? Rubber Stamps & ADA Signs: Stay compliant with ADA signs and streamline your business with personalized rubber stamps.
? Channel Letters & Dimensional Signs: Illuminate your brand with channel letters and captivating dimensional signage.
? Duratrans & Etching/Engraving: Add a touch of elegance with Duratrans and precision with etching and engraving services.
? Menu Boards & Curb Signs: Guide customers with engaging menu boards and captivate with curbside signage.
? Real Estate Signs: Stand out in the real estate market with custom real estate signs that demand attention.
? Silk-Screening & Vinyl Letters: Perfect for branding your space and vehicles, our silk-screening and vinyl services are second to none.
? Vehicle Graphics: Turn your vehicles into mobile billboards with our vehicle graphic solutions that ensure your brand goes places.
? Video & Photography: Capture your story with our professional video and photography services. Your vision, our lens!
? Elevate Your Brand with Universe Promotions ?
At Universe Promotions, we're not just about ink and paper; we're about making your brand take off! From the moment you connect with us, you're on a journey to boost your brand visibility, attract more customers, and leave a lasting impression.
? Ready to explore the Universe of Possibilities? Contact Universe Promotions today for a free consultation and quote! ?
? Call us at (212) 685-4040
? Email us at universeproms@hotmail.com
? Visit us at: 234 5th Ave, New York, NY 10001
Get ready to make your brand shine brighter than the stars! Choose Universe Promotions, your trusted partner for printing and marketing services in Manhattan! ???
Promotional products
234 5th Ave, New York, NY 10001
(212) 685-4040

Unlocking the Cosmic Mysteries: Universe Promotions Event in Manhattan, New York
The city that never sleeps, Manhattan, New York, is set to play host to a celestial extravaganza of epic proportions – the Universe Promotions Event. This one-of-a-kind event promises to take attendees on an awe-inspiring journey through the cosmos, blending science, art, and entertainment in a unique fusion that is bound to captivate the imagination of all who attend.
A Cosmic Celebration:
The Universe Promotions Event is not just any ordinary gathering; it's a celebration of our cosmos that aims to bring the wonders of the universe closer to Earth. Whether you're a die-hard space enthusiast, an art lover, a family looking for a captivating experience, or someone who's simply curious about the mysteries of the universe, this event has something for everyone.
Key Highlights:
Starry Skies on Earth: One of the most remarkable features of this event is the creation of an artificial night sky, complete with thousands of twinkling stars. Attendees will have the unique opportunity to stargaze in the heart of Manhattan, away from the city's light pollution, and witness the beauty of the cosmos.
Educational Exhibits: The Universe Promotions Event will feature informative and interactive exhibits that explore various aspects of the universe. From the Big Bang to the formation of galaxies, black holes, and the search for extraterrestrial life, visitors can engage with the latest discoveries in astrophysics and space exploration.
Immersive Art Installations: Renowned artists from around the world have contributed to the event, creating stunning cosmic art installations that blur the lines between science and creativity. These installations promise to ignite the imagination and inspire wonder.
Live Presentations and Talks: Leading astronomers, astrophysicists, and space experts will deliver captivating presentations and talks, unraveling the mysteries of the universe and offering insights into the latest advancements in space science and technology.
Virtual Reality Space Exploration: Visitors can embark on virtual journeys to distant planets, moons, and galaxies through state-of-the-art virtual reality experiences. This immersive technology allows attendees to walk on the surface of Mars, explore the rings of Saturn, and even venture beyond our solar system.
Family-Friendly Activities: The Universe Promotions Event is family-friendly, with numerous activities designed to engage young and curious minds. Children can partake in hands-on experiments, space-themed games, and storytelling sessions that make learning about space fun.
Culinary Delights: To fuel the body and mind, a range of food vendors will be on-site, offering space-themed delicacies and refreshments.
Dates and Location:
The Universe Promotions Event will take place from [insert date range] at [insert location] in Manhattan, New York. It promises to be a remarkable event that will take attendees on a journey through the cosmos without ever leaving the city.
Conclusion:
The Universe Promotions Event is set to be an unforgettable experience, where the marvels of the universe meet the vibrancy of Manhattan. Whether you're a space enthusiast, an art lover, or just someone looking for a unique and inspiring experience, this event is a must-visit. So mark your calendar, and prepare to unlock the cosmic mysteries in the heart of New York City.
@ # @ # @ # @
BUSINESS PROMOTION NEW YORK – 24/7 DOING BUSINESS FOR YOU
Business Promotion New York – Internet Social Media Video YouTube Google Influnciers
PromotionNY.com Manhattan Brooklyn Queens Staten Island Bronx