Archive for March 16th, 2012
In 1999 I established a team of programmers and designers based in New York and Eastern Europe. Our team is ready to take on a project of any size or difficulty. Our team will work for substantially lower rates than you could possibly get from local companies. These savings are passed directly onto you!
We Will Build Your Website Today For as low as $500
—————————————————————
Thank you for your business
——
Boruch Volovik
Stargate Consulting Group, Inc
Web: www.stargateconsulting.com
Ph. 347 694 7717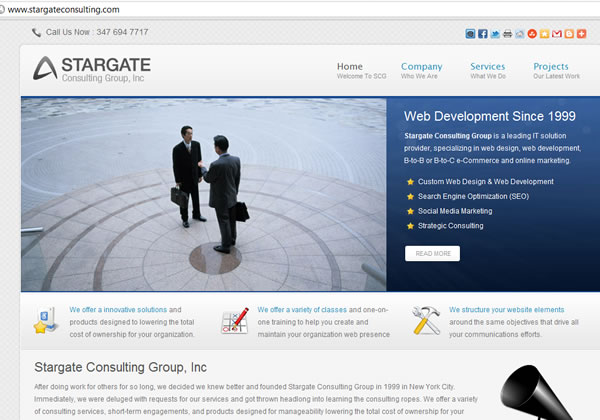 I'm a NEW YORK Professional web developer
with over 10 years of web development experience, and over 10 years
of Search Engine Marketing (SEO) experience qualified by combination of full time and contract positions since 1999 have build over 100 database driven websites for various kinds of clients according to client specification.
Been involved in all steps of web project live cycle: data analysis, design, coding, testing, online marketing, support and improving. Worked as a team member, team leader, project leader, and independent project developer. Fluent in many computer languages under many operating systems.
CEO Ad – Advertising web design pro 
347 694 7717