How to Sell Magazine Advertising. By
Step 1: Write Your Pitch
When writing a sales pitch, it is important to remember that a pitch is an outline, not a script. It is not designed to be read verbatim, but is intended to serve as an outline for the sales conversation. At the beginning of the pitch, make a note to get the name of the person you are speaking with and use it often throughout the conversation. The second thing you should ask is if they have time to visit. Then outline the magazine's unique features so they will be organized when you are making calls. At the end of the pitch, list a few common objections and the appropriate response. For example, if an advertiser says, "We don't really have much to spend right now," your response could highlight your low ad rates or flexible payment terms.
Step 2: Find Potential Advertisers
Making a list of potential advertisers requires a great deal of time. You will want to have a rather large list to book enough ads to fill your publication. Potential advertisers can be found everywhere. Look through competing magazines, websites with similar content, television commercials for products your audience would like, and local event advertising. Put all the contact information for these companies into an Excel sheet or Filemaker Pro database.
Step 3: Start Calling
With your pitch, client list, and any necessary marketing materials in hand, you are ready to start making calls. When you call the company, ask to speak to the person who handles their advertising. Sometimes this
will be an outside agency and sometimes the person in charge is in-house. Once you are in contact with the right person, ask if they have time to talk so they know you value their time. If they have a few minutes, follow the outline of your pitch by highlighting a few of the magazine's features. After covering a few points of interest, ask the client about their business. This can develop into a discussion of how the magazine can be beneficial for the client's business and marketing goals. You will get a better response if you approach your sales call as a consultation rather than a hard sell. Hopefully at the end of the conversation you will have gained a sale. If not, be sure to ask the potential advertiser when a good time to follow up is. Write down the follow up time and be sure to call when you say you will.
http://www.associatedcontent.com/article/1819677/how_to_sell_magazine_advertising_pg2.html?cat=3
How to start ADVERTISING AGENCY –
http://www.associatedcontent.com/topic/28245/advertising_agency.html?cat=3
How to sell magazine ads on Google Natural Listing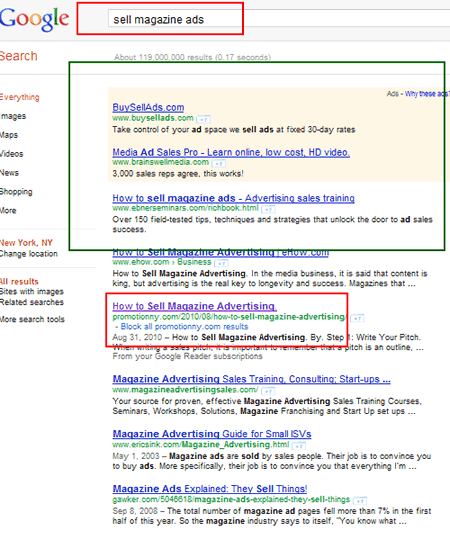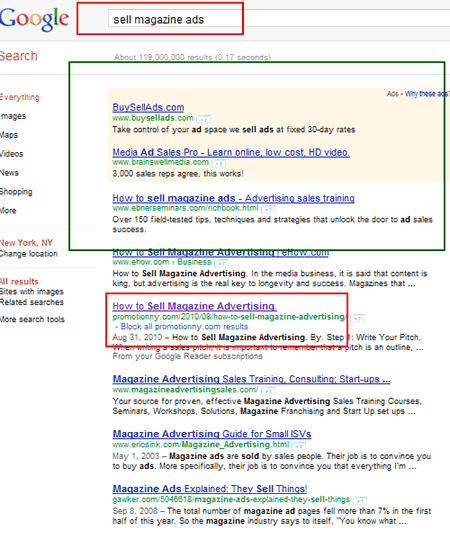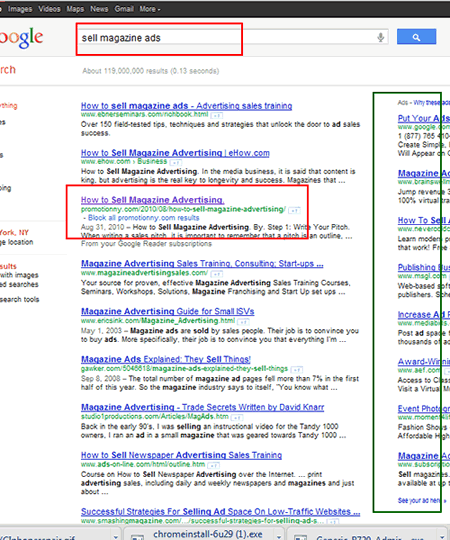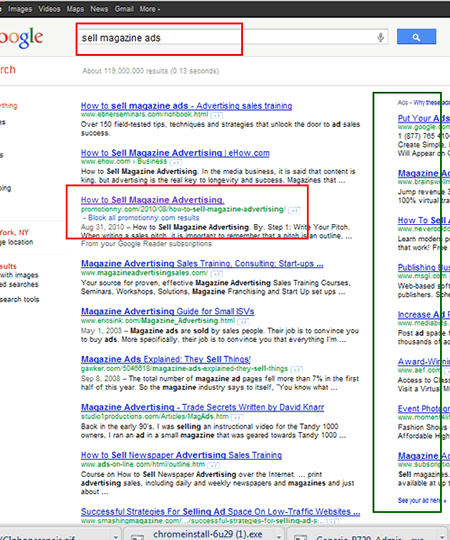 Igor Trynos
First Generation Master Thatcher
1 page :
Welcome to Igor Trynos Website
Services.
*I am able to thatch with all accepted materials. Usually Water reed – Combed wheat reed – Long straw – heather – African veldt grass.
*The materials I use are all organic and eco-friendly.
*The methods are often historicaly proven – aesthetically pleasing – and are a practical form of roofing that has natural insulation properties.
*I have up to the minute knowledge on fire protection with thatch.
*I can liase with builders, surveyors , architects , and/or clients direct.
*I have and will travel anywhere to carry out the wonderful craft of thatching .
* For larger projects I am able to call on thatchers from England , Poland and The Ukraine.
History.
When I was a child my grandmother lived next door to a thatched house in the Ukraine . I used to wonder in amazement at this unusual roofing method.
In 2000 I traveled to England to further my agricultural degree.
I was happy to be given the opportunity by Mr David Kenward ( ukthatching.com ) to learn the craft .
In my 5 1/2 years in England I learned the various methods of thatching – English style.
I was awarded a certificate of Excellance in thatching .
On my return to The Ukraine I soon became busy carrying out various interesting thatching assignments .
In the United States I have been involved with many thatched projects .I have worked in the following States .
*Maine
*New York State.
*New Jersey
*California (North and South )
*Virginia
*Louisiana
*North Carolina
*Georgia.
In England I have worked in Kent , Sussex , Surrey , Essex Cambridgeshire and Southeast London.
I was particularly honoured to help thatch shelters at The Royal St. Georges Golf club for the PGA Open Championships at Sandwich in Kent.
I have helped in thatching a mammoth project in Holland .
In The Ukraine I have carried out many Thatched projects including .Houses , Cottages ,Gazebos , Bars ,Restraunts and Skansens (Open air museums)
So now you know what my capabilities are and you are interested in having such a roof . OR would like to discuss it further do not hesitate to contact me.
Contact
Master thatcher Igor Trynos
'phone…. (347) 217-8775
1374 Ocean ave.Apt.4G.Brooklyn.NY.11230
'E' mail triny77@bigmir.net
Gallery
___________________________
After working with many different Master Thatchers in so many different areas , I have gained extensive knowledge in many different methods and styles of thatching
Flooded Basements clean up and garbage removal.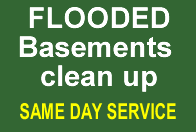 One call does it all. Empty your basements whether you had flood, mold or want to make home improvements we come and clean everything Water damage restoration Steam cleaning of floors, concrete Disenfecting area with biodegradable materials Separating damaged things from good stuff Properly removal of damaged things Professional basment improvement service. Call today 347-733-7881 or fill out our order form.
Flooded Basements Cleanup New York – Brooklyn , Queens, Staten Island, Bronx, Manhattan, Long Island, New Jersey , North NJ, East NJ, NYC
We clean up basements after Flood in all Tristate area –  Connecticut,  Brooklyn , Queens, Staten Island, Bronx, Manhattan, Long Island, New Jersey , North NJ, East NJ, NYC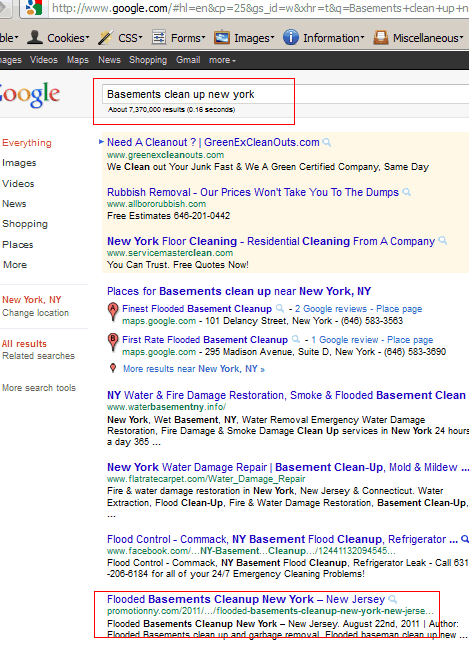 [vfb id=1]
Flooded basements cleanup –  for appointment call 347-733-7881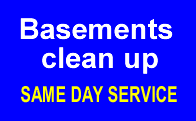 Basements clean up and garbage removal. One call does it all.

Empty your basements whether you had flood, mold or want to make home improvements we come and clean everything

Water damage restoration

Steam cleaning of floors, concrete

Disenfecting area with biodegradable materials

Separating damaged things from good stuff

Properly removal of damaged things

Professional basment improvement service.

Call today 347-733-7881 for Alex


Basements clean up from Alex. New York, Brooklyn, Manhattan, Queens, Staten Island, Long Island ,

New Jersey, Bronx, Queens...


[vfb id=1]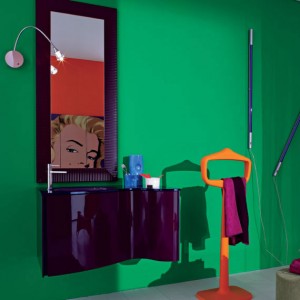 Visit the
Exclusivehome NY
 showroom to see the new trends in bathroom furniture and tiles. We offer a wide selection of Italian vanities, sinks, porcelain and ceramic tiles, glass and stone mosaics. We will help you to create the most sophisticated and architecturally correct design for your house. Stop by in Exclusive Home Interiors and you will be able to feel, touch and see the latest Italian trends by your own eyes.
Our staff will work your project from the scratch and choose the best product that will fit your budget.
You can also visit our website  
Exclusivehomeny.com
and our face book page Exclusive Home Interiors, where you can find all the sales and current promotions.
Vanities, tiles Brooklyn , New York export / import, wholesale retail.  Warehouse and showroom om Coney Island Ave – Exclusivehomeny.com  
Kitchens and Bath Appliances, VANITIES / TILES Showrooms in Brooklyn and Manhattan
__________________________________
Wood doors , wood floor etc…
Do you need VANITIES and TILES made in Italy, USA, Japan, China – Welcome to Exclusivehomeny.com
The new collection from Exclusivehome NY
______________________
* * *
Sometimes the best and less expensive way make your bathroom or kitchen look like new   – THE PROFESSIONAL REGLAZING  !
Do you need professional bathtub and tile reglazing – Welcome to Reglazing.US
* * *
VANITIES / TILES New York Brooklyn Manhattan Queens Bronx Staten Island service
Exclusive Home Interiors presents the new high end collection of leather sofas and sectionals. Top grain Italian leather, multiple choices of colors and finishes, European mechanisms. All of these you can find in our showroom and on-line at www.exclusivehomefurniture.com
Our integrated product portfolio encompasses several lines of seating furniture, including modern and traditional designs, as well as other type of goods, such as mobile furniture, architectural wall systems, storage systems, freestanding case goods and accessories.
Our entrepreneurial philosophy and decision-making policies allow us to move quickly to meet the evolving needs of our clients. We have proven our ability to swiftly translate new trends into innovative products or enhancements. We also believe that our entrepreneurial approach makes Exclusive Home Interiors more flexible, more creative and easier to work with than many of our competitors.
 GoldenStarTour.com  California
For New Year in New York – Natasha 323-656-7700
CSS cod for Zencart shoping cart  CSS
A.category-top, A.category-top:visited {

	color: #008000;

	text-decoration: none;
 display: block; width: XXpx; height: XXpx; background:XXX 
background: url("xxxxxxx.gif") no-repeat 0 0;
	}

A.category-top:hover {
color: #008000;

	text-decoration: none;
 display: block; width: XXpx; height: XXpx; background:XXX
	}
The movie production company that's doing this feature romantic/comedy movie is in need of latinos and afican americans that's mixed with another race along with being black, and (look like it). The casting/audition is this Saturday August 13th from 2pm to 4pm in Manhattan. This is paid. Requirements are: Females have to be 5ft.5inch & up without heels and pretty. Males have to be 5ft.9inch & up. If interested email your pictures to starlitetheone@gmail.com. Please give a reachable phone number incase production company have to reach you asap, after giving your pictures. Thanks. This is only good for August 13th casting for the movie. But if you also interested in up coming work/gigs for a model, actor, singer and/or dancer, you should email pictures/resume to the same email address in this ad. Which will go to Starlite Modeling Productions located at 43 west 33rd st suite 202B, NY,NY 10001, incase you want to mail pictures for us to show to casting directors for other paid work in this industry.(347)785-8892 and/or (646)296-2097.Thanks
Starlite Modeling Productions New York