Museum USSR –  between 5th and 6 Ave , Manhattan , NY – 15 Former  Republics of Soviet Union Museum in Manhattan. USA and USSR – museum of partnership and competitiveness. Socialism, Communism and Stalinnism. Brezhnev and Nikita Khrushchev, Gagarin , Caroler and Sakharov. MIG, Il and Kalashnikov.  T34 and Katusha. Lendliz , Sputnik and Perestroika.  "Russian Mafia" and "Russian Art".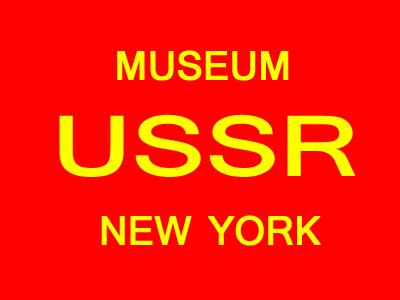 For all information 1-917-783-8559  or 1-212-889-1536
We work with non-profit and for-profit organisations  from Brooklyn, Queens, Bronx and Staten Island.
We are interesting in cooperation with people and organization and museums from all 15 countries of former Soviet Union –  Russia, Ukraine etc.
Soviet Union Republics between 1956–19911 Russian SFSR , Ukrainian SSR, Belorussian SSR, Uzbek SSR, Kazakh SSR, Georgian SSR, Azerbaijan SSR, Lithuanian SSR, Moldavian SSR, Latvian SSR, Kirghiz SSR, Tajik SSR, Armenian SSR, Turkmen SSR, Estonian SSR